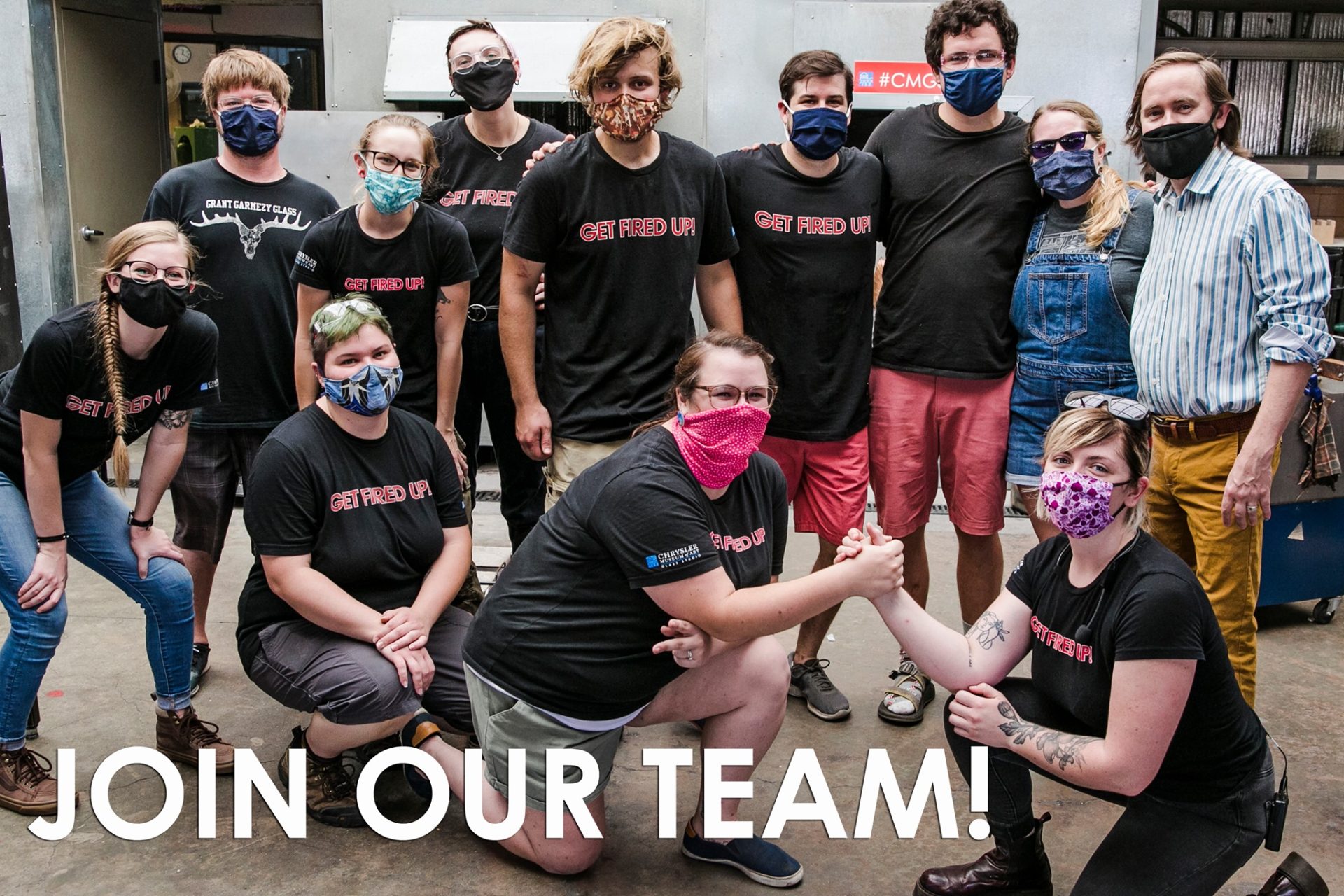 Calling all emerging glass artists! Applications for the Spring 2022 Studio Assistantship Program are now open.
If you have glassmaking experience and are looking for a professional development opportunity in a museum setting, apply to join our team in Norfolk, VA. In this program, each artist creates a new work for a group exhibition.
The assistantship is designed for emerging artists, who often have recently completed an undergraduate degree in glass, and provides a practical, professional studio experience in a museum setting. In addition to working with the public, assistants are able to participate in Studio sales commission-free, are provided studio access, professional development workshops, technical sessions, and work with Visiting Artists. The Assistantship includes a $3000 stipend, paid in installments. Housing and food are not provided.
Learn more and apply at https://chrysler.org/glass/assistantships/
Applications are due by October 10th.