Are you interested in collecting and learning more about glass but don't know where to start?
Or perhaps you are a seasoned collector looking to take full advantage of your visit to Tacoma and connect with local collectors, artists, and fellow glass lovers.
We invite you to join us for our one-of-a-kind, curated Collectors Tour before the conference begins!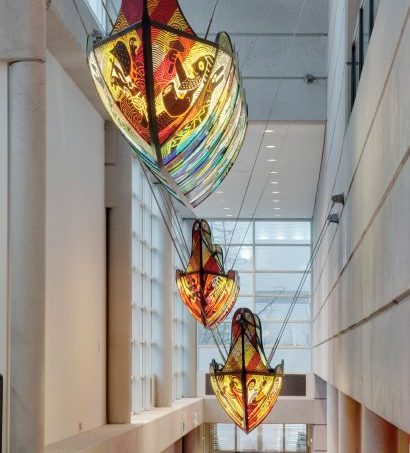 This tour will include private visits to homes of local collectors, some truly Northwest experiences, curator-led tours of museum exhibitions, and VIP seating at all conference presentations. Activities kick off Sunday morning, May 15th, and while the official tour concludes on Wednesday afternoon prior to the Conference Kick-Off, you will have access to events and activities throughout the conference!
Each Collector's Tour registration includes one (1) Full Conference pass and admission to all special events including the Pre-Conference Reception and Closing Night Party. 
Hotel accommodation includes an 8-night stay for up to 2 people (King or 2 Queens) from Saturday, May 14, 2022 through Sunday, May 22, 2022 at the Hotel Murano Provenance in Tacoma, WA.
Collectors Tour Packages
Tour Only – $2,096
Tour + Hotel – $3,548

Planned Itinerary
All tour times and locations are subject to change
Sunday, May 15
Lino Tagliapietra Studio, Seattle
Pilchuck Party, Museum of Pop Culture, Seattle
Monday, May 16
Collector home visits
Dinner in Gig Harbor, WA
Water Tour, boat ride from Gig Harbor to Tacoma
Tuesday, May 17
Collector home visits
Curator-led tour, Museum of Glass, Tacoma
GAS Pre-Conference Reception, Tacoma Art Museum
Wednesday, May 18
Collector home visits
GAS Opening Night Party, Museum of Glass
Thursday, May 19
Morning: Curator-led tour, Tacoma Art Museum
If you have questions regarding the Collectors' Pass, please reach out to Kristen W. Ferguson, Development & Membership Manager, at [email protected] for assistance.