The GAS Green Committee encourages artists to implement all energy-saving upgrades or strategies that are compatible with their studio operations. Every increase in combustion efficiency or reduction in fuel use results in lower levels of emissions. 
As Advocates for a cleaner world, GAS encourages its members to incorporate sustainable energy resources into their practice whenever possible. Glass artists have an opportunity to present the use of renewable fuels to the public in a unique and awe-inspiring manner. By using biogas or other renewable fuels, artists can demonstrate the power and versatility of alternative fuels within the exquisite backdrop of glass artwork.
We launched our very first green exhibition titled Trace: An Exploration of Sustainable in Glass Art at VIRTUAL 2021. Featuring 3 award winners and 3 honorable mentions, we were blown away but the outstanding submissions for this inaugural exhibition.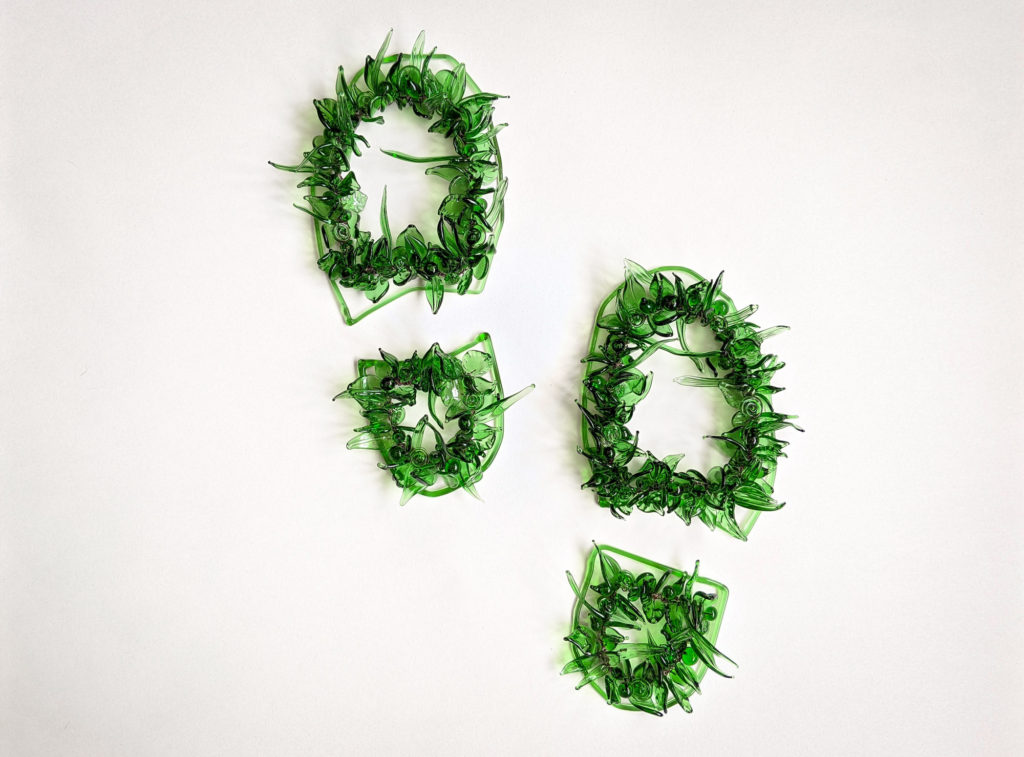 Articles + Technical Papers
Search through our collection of community submitted resources to learn what others are doing about being more sustainable in glass art. 
Do you have expertise that you would like to share? Fill out an article submission form to help the community become more sustainable. 
Guidelines, form, and examples coming soon!
Inspired by our #MemberSpotlight series, these new #GreenSpotlight features are open to any glass organization or artists across the globe who are making strides in environmental sustainability and green practices. Explore the posts below to learn more!
Do you want to highlight your sustainability/green work? Complete the form below.